State Room
Our beautifully appointed State Room has everything necessary for a relaxing Caribbean getaway. Spacious with a large open-design. This suite can accommodate three (3) adults or two (2) adults and two (2) children.

ADDITIONAL AMENITIES
Spacious, large open-design living room.
Bar.
Master bedroom with one King bed.
Jacuzzi tub.
Large private balcony with views of the ocean.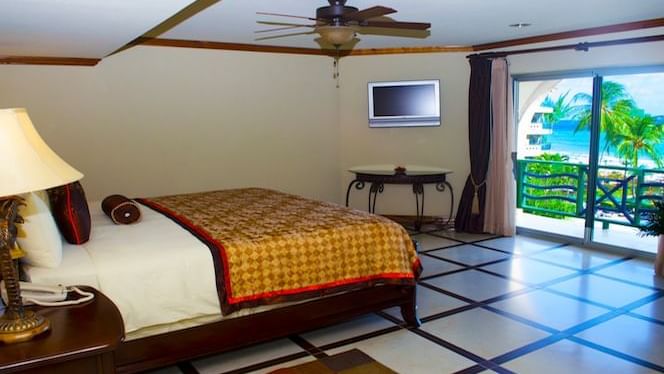 Standard In-Room Amenities
Swim-up bar, poolside dining
Complimentary parking in a secure lot