El Spa Chakra
RELÁJATE, REJUVENECE, SÁNATE
Relájate, rejuvenece y sánate en Chakra Spa que cuenta con seis salas de tratamiento tranquilas, una sauna y una sala de vapor. Permite que nuestras terapeutas profesionales sanen tu cuerpo con tratamientos holísticos tales como nuestro masaje especial, nuestro tratamiento facial personalizado o envoltura corporal ceremonial de Chakra con especies y azúcar de caña de Barbados. Usamos solamente los productos de más alta calidad, tales como O.P.I., Dermalógica y nuestra línea de productos orgánicos de Chakra, hechos de ingredientes locales orgánicos.
¡Ya es hora de mimarte!

HORAS E INFORMACIÓN
de lunes a sábado de las 9:30 de la mañana a las 6:00 de la noche
Los domingos de las 10:00 de la mañana a las 6:00 de la tarde

Te rogamos que notifiques de cualquier cancelación o aplazamiento de tu cita en nuestro spa con por lo menos 24 horas de antelación.
Para ponerte en contacto directo con el Chakra Spa, favor llamarnos o enviarnos un correo electrónico:

Phone: +1 (246) 435-8690 | Fax: +1 (246) 435-6794
Email Us chakraspa@accrabeachhotel.com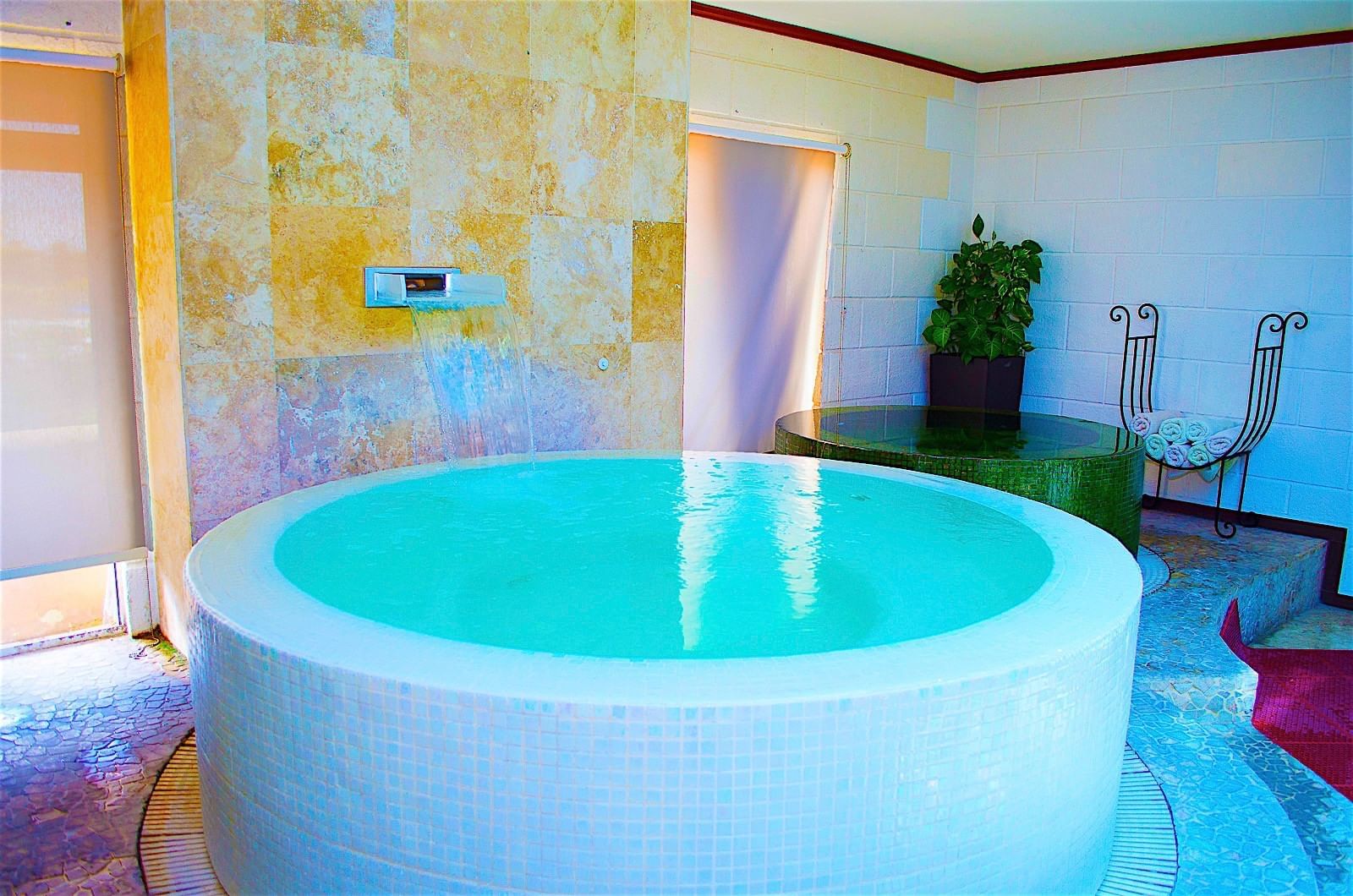 A good experience!

The spa...well I have been to Chakra Spa twice now and every time was a good experience. The staff were friendly and I enjoyed my treatments. There was always tea, water, juice and fruit to snack on between treatments.
Blissful!

My facial was blissful, my therapist was friendly and provided helpful recommendations about my skincare routine. I would definitely return for more treatments in the future. A huge thanks to the Chakra Spa Team.
SPA FEATURES
Internationally trained therapists
Personal spa ambassadors
Locker rooms
Bath, steam room and sauna
Customized spa packages
Special spa packages for groups
ADDITIONAL SPA INFORMATION
SPA MENUS
Chakra Spa Treatment Menu

SPA SPECIALS
Chakra Spa Specials