The Chakra Spa
RELAX. REJUVENATE. HEAL
Relax, rejuvenate and heal at Chakra Spa, featuring six tranquil treatment rooms, a sauna and a steam room. Let our professional therapists heal your body.
Open:
Tuesdays - Saturdays 9:30 AM to 6:00 PM
Sundays- 10:00 AM to 6:00 PM
To make a reservation or find our about our special offerings please call 1-246-233-8524 or 1-246-435-8690 or email us at bookings@chakraspabarbados.com
It's time to pamper yourself!

HOURS & INFORMATION
Tuesday - Saturday 9:30 AM - 6:00 PM
Sunday 10:00 AM - 6:00 PM

We kindly ask that you notify us of any spa appointment cancellations or postponements at least 24 hours in advance.
To contact Chakra Spa directly, please call or email us:

Phone: +1 (246) 435-8690 or 1-246-233-852
Email Us: bookings@chakraspabarbados.com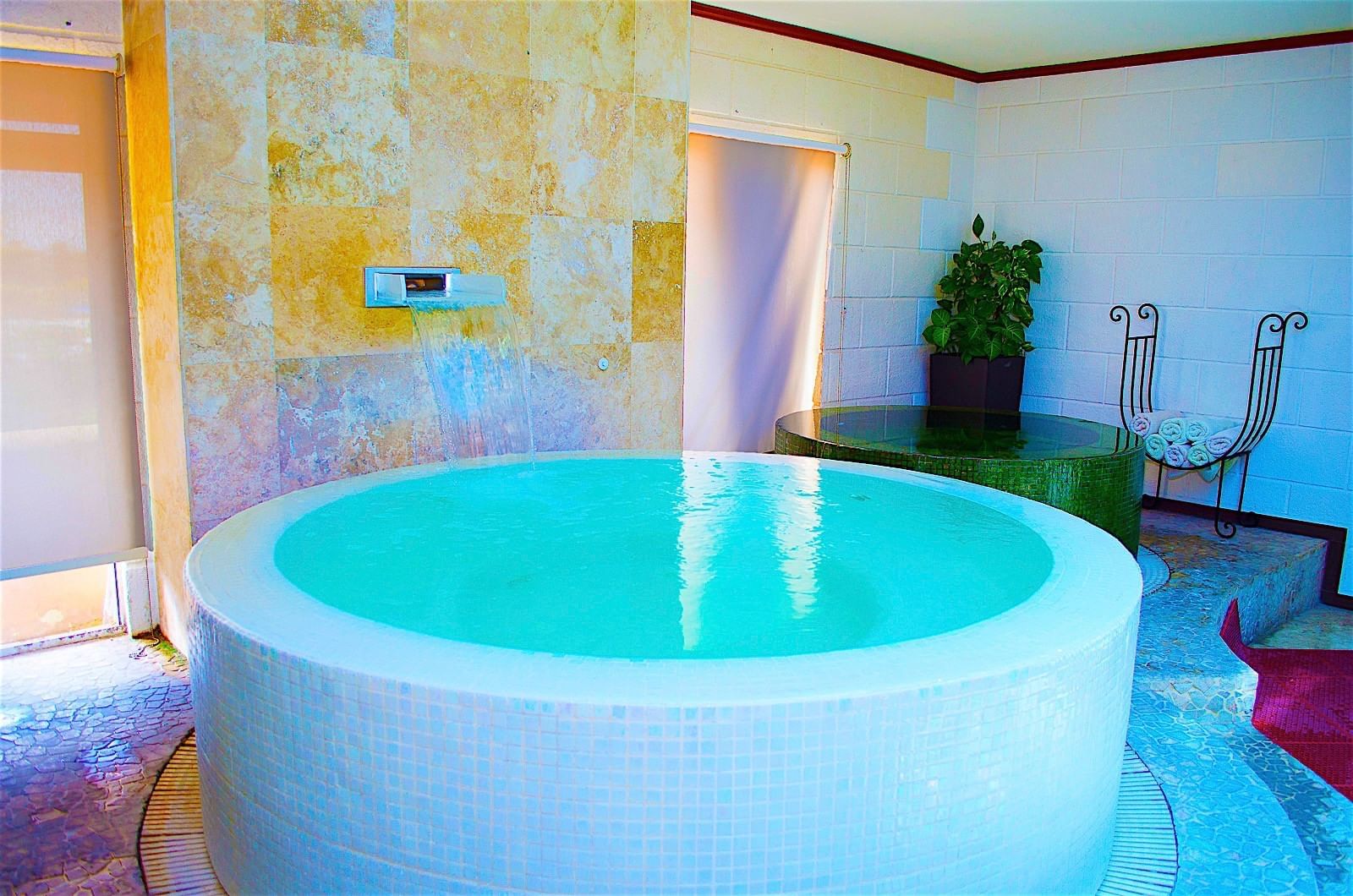 A good experience!

The spa...well I have been to Chakra Spa twice now and every time was a good experience. The staff were friendly and I enjoyed my treatments. There was always tea, water, juice and fruit to snack on between treatments.
Blissful!

My facial was blissful, my therapist was friendly and provided helpful recommendations about my skincare routine. I would definitely return for more treatments in the future. A huge thanks to the Chakra Spa Team.
SPA FEATURES
Internationally trained therapists
Personal spa ambassadors
Locker rooms
Bath, steam room and sauna
Customized spa packages
Special spa packages for groups
ADDITIONAL SPA INFORMATION
SPA MENUS
Chakra Spa Treatment Menu

SPA SPECIALS
Chakra Spa Specials